Welcome Home
We are a friendly firm of Accountants catering for small to medium size businesses and limited companies.
We pride ourselves on our friendly, down to earth approach to our clients.
So if you are looking for a firm that "speaks your language" and don't have any of the usual persona that comes to mind when you think of Accountants, then please contact us - your first appointment is FREE of charge.
Let our friendly service take the strain
Adlam Accountancy has a different approach to accountancy.
We are a member of Federation of taxation consultants & advisers, our number of employees is 8, two of these are administration.
Adlam Accountancy are down to earth, relaxed and approachable. Your first appointment at Adlam accountancy is free of charge with evening and weekend appointments available by appointment only.
We Deal with all sized companies whether you are a limited organisation, small to medium business or sole trader.
Please do not hesitate to contact us or visit our Friendly, Relaxed Office Environment to discuss all our services available.
History of Company Proprietor - Mrs Patricia Adlam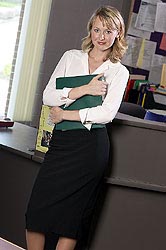 Mrs Patricia Adlam is a competent business woman with family values who balances her large family with her well established business. Loaded with common sense, accompanied with a vast knowledge of all areas of accountancy and taxation principles, with plenty of life experience.
She began trading as a small firm of accountants in 1982, whilst also still being employed within a large London Accountancy Firm. In 1988, Patricia moved to Thanet and began trading as Adlam Accountancy Services, which to present day is a highly successful, well established business in Thanet.'